Bale with private bathroom
accommodates up to 3 persons
accommodates up to 4 persons
accommodates up to 5  persons
Imagine yourself waking up steps away from the ocean to the gentle sound of the waves caressing the shore; immersed in nature yet surrounded by indulgences.
It is our love and respect for raw, untouched nature that inspired the buildings and surroundings of Gili Asahan Eco Lodge.
We want our clients to live the land as we lived it when the dream began many years ago, to come to disconnect from the chaos of the cities and connect to the flow of nature. We strive to give you an authentic experience by using local building materials and techniques and blending it with modern yet simple comforts.
Our Bungalows and Bales are built mostly with natural and repurposed materials to fulfill all your needs. We do our best to blend into the surrounding nature without compromising the good things life has to offer. Our goal is to make your stay unforgettable; from the moment your feet touch the white sand of our beach to the moment you board the boat that takes you back to reality.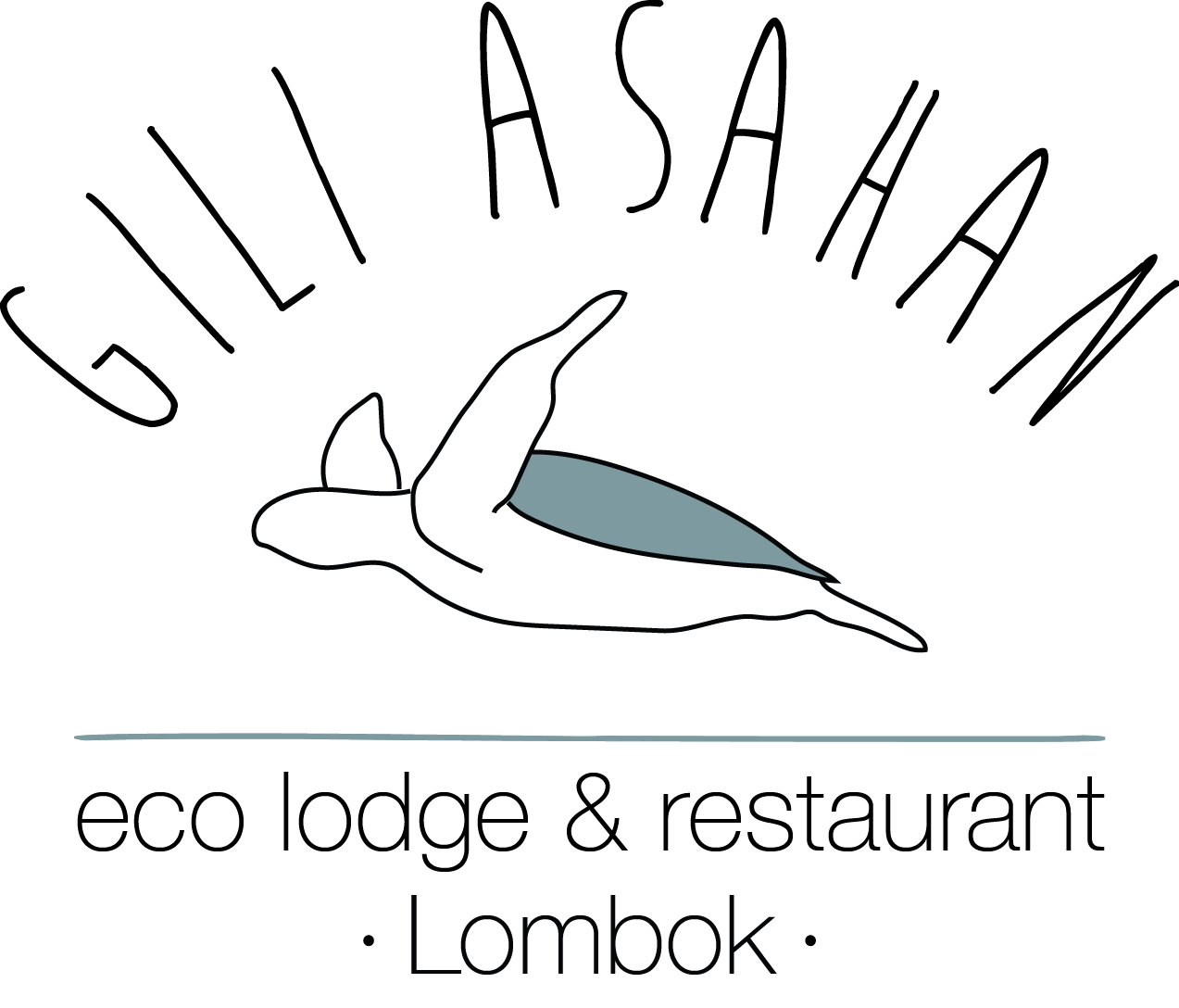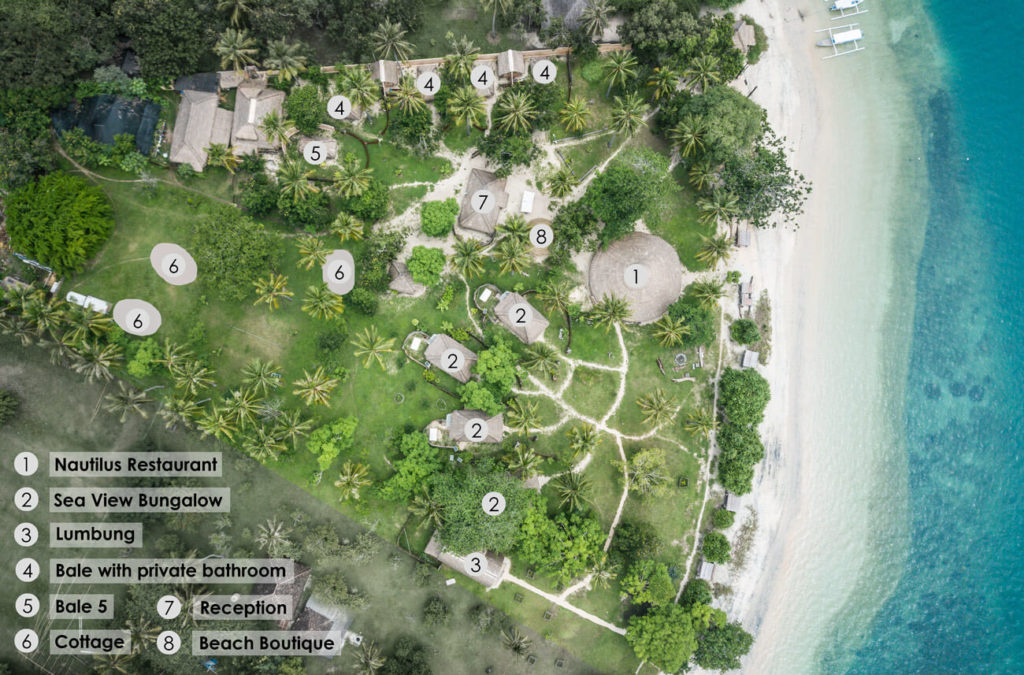 Literally fall in love every time with the delicious food, the relaxed vibe, the professionalism and the beauty of this place. Perfect balance if you are looking for outdoor activities... read more (canoe, SUP, snorkeling in pristine water), space to relax or simply read a book, and great comfort in the rooms. The attention to detail and the quality of the service is beyond expectation. Jana and her team have everything very well organized. It feels simply GOOD to be there. Thank you !
tatherrera86


January 3, 2021
Even if this is not the review of a stay at Gili Asahan Eco Lodge, I have experienced an exceptional customer service with this accommodation. Everyone involved has been extremely... read more patient, professional and responsive in solving a problem that has upset our entire travel plans due to Covid-19. My husband and I hope to visit this special accommodation and its great team sometime in the future! Thanks again!
tini90


May 15, 2020
By far the best place I have ever visited. All is handled with care and one can truly relax. The rooms/bungalows are perfect and the food delicious (both Indonesian and... read more Italian). I could not agree more with their statement that simplicity does not mean sacrifice. Highly recommend!
Jodie S


September 18, 2019
Where to begin... from the moment we arrived. The peaceful, calm and happy vibes received from Jana and Ari were ultra. The cottages were so beautiful/breathtaking. With a horses and... read more goats in a field right next to us - perfect. Also knowing they'd rescued the horses and were working on them regaining human trust - this touched my heart. I ensured I visited the horses at least 4 times a day. For therapy purposes, for both the horses and I.

We arrived in a group, many of whom were staying one day and the others two. Jana was super accommodating on all levels. Nothing seemed too much or any problem. For that I cannot thank her enough. Her main concern was that we were all happy. Such a selfless beautiful soul she has.

Jana also kindly organised us a(fully personalised) boat trip for a few of us to enjoy on our last day. The boat driver was insanely lovely. His smile and positive energy was enlightening. He also loved every African house tune we played. He made the last day even more enjoyable that we could have imagined.

On leaving the island and flying back to Bali, it dawned on me that I had left my phone charger and (metal) water bottle behind. So I emailed to check if this was so. To my joy, Jana replied saying she had found both of them. And offered to send them by fast boat to Bali and then onto Ubud via a Gojek (similar to Uber). All I had to do was pay for the gojek
- Talk about going above and beyond.

So very touched by my experience at the Eco Lodge. As and when I return to Bali, there is no doubt you shall be seeing me again.

Thank you x
WeetiesWorld


October 20, 2019
We were eating here every day during our stay at the restaurant. You need to order your meals in advance because they cook everything fresh - and you taste it.... read more Both their local dishes and their Italian dishes are fabulous
PlanetGuy


September 6, 2017
We had six nights at the Eco-lodge. It was wonderful. The photos of the rooms do not do the lodge justice. They are well appointed, beautifully made and well planned.... read more We were very comfortable. What surprised us was a fully functional Italian resto on an isolated island. The gorgonzola and blue cheese pizza and panacotta dessert were amazing.

and across to Gili Goleng where the reef is amazing to snorkel.

The staff were very friendly and helpful. Not cheap...but perfect.
jasonmataram


July 28, 2020
My husband and I booked this place as our treat when visiting Indonesia. And we were not disappointed! It looks like the picture perfect place on a postcard! The staff... read more were wonderful (thank you to Ari, who was so welcoming and knowledgable), our accommodation (the Gladak) was superb and the atmosphere was blissful.

It was the perfect island get-away. And I would love any chance to go back there. Thank you so much to all the wonderful staff!
ilovemasters87


August 24, 2019
If you are in Lombok especialy Gili Asahan you guys should try tO come tO visit Nautilus Restaurant ... Is the best Restaurant in the Island...🍽🍽🍽👌👌👌
Rara I


April 29, 2017
This was our first time to this area of Lombok and we were stunned by the natural beauty of the area. We came as a family and took two villas... read more and had an amazing stay. The food was great, the snorkelling trip to the other islands was brilliant but the best part was just relaxing on the beachfront loungers watching the sunset whilst sipping on a cocktail or two. This hotel is also doing amazing things for the area and local families and we felt lucky to experience this. We will be back for sure.
Samanvaya-Bali


March 24, 2021
Whether you prefer more classic accommodation or something unconventional & unique, we have the perfect room for you!
Bale with private bathroom
accommodates up to 3 persons
accommodates up to 4 persons
accommodates up to 5  persons
[wprevpro_usetemplate tid="2"]
Bale with private bathroom
accommodates up to 3 persons
accommodates up to 4 persons
accommodates up to 5  persons