Bale with private bathroom
accommodates up to 3 persons
accommodates up to 4 persons
accommodates up to 5  persons
Imagine yourself waking up steps away from the ocean to the gentle sound of the waves caressing the shore; immersed in nature yet surrounded by indulgences.
It is our love and respect for raw, untouched nature that inspired the buildings and surroundings of Gili Asahan Eco Lodge.
We want our clients to live the land as we lived it when the dream began many years ago, to come to disconnect from the chaos of the cities and connect to the flow of nature. We strive to give you an authentic experience by using local building materials and techniques and blending it with modern yet simple comforts.
Our Bungalows and Bales are built mostly with natural and repurposed materials to fulfill all your needs. We do our best to blend into the surrounding nature without compromising the good things life has to offer. Our goal is to make your stay unforgettable; from the moment your feet touch the white sand of our beach to the moment you board the boat that takes you back to reality.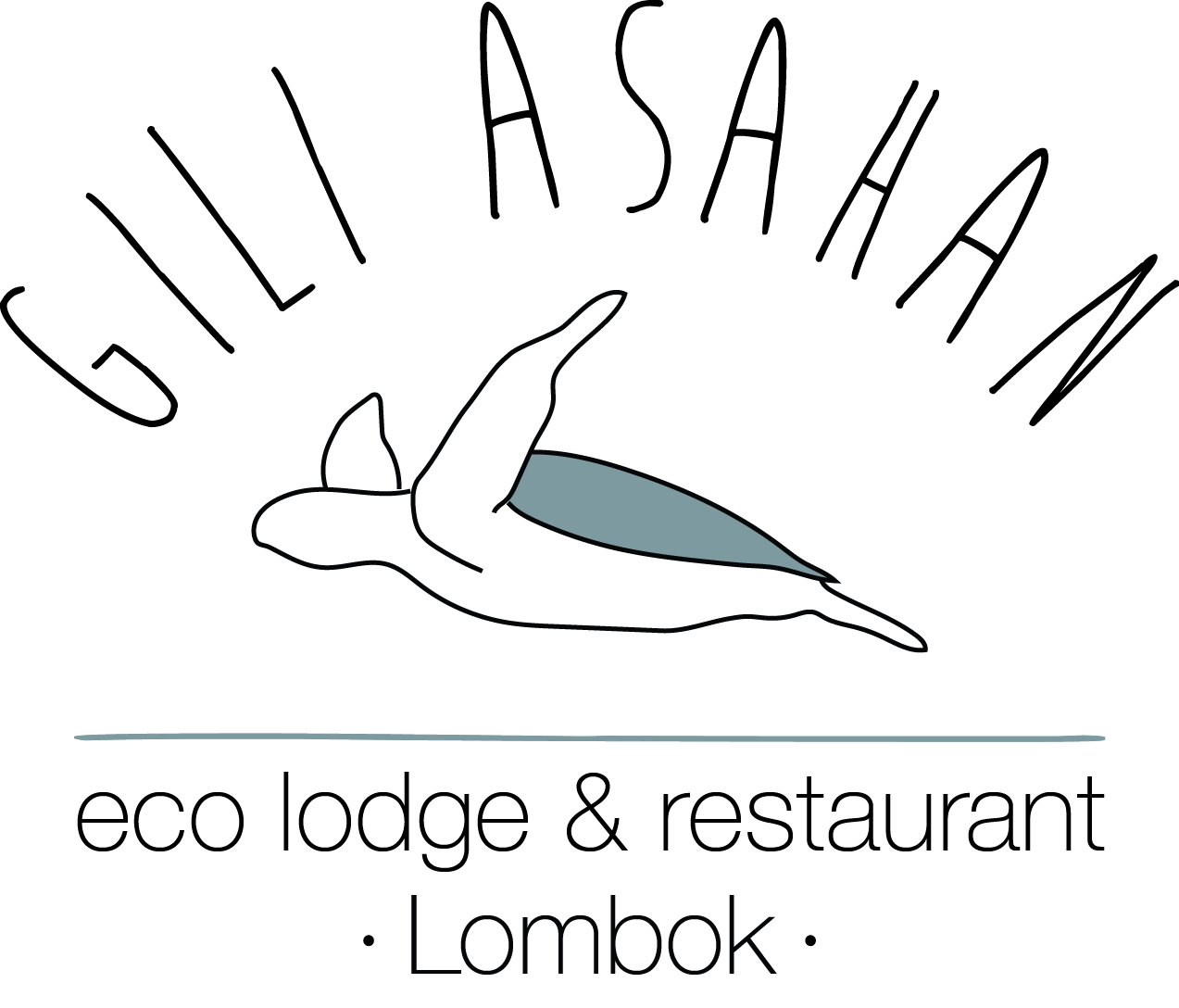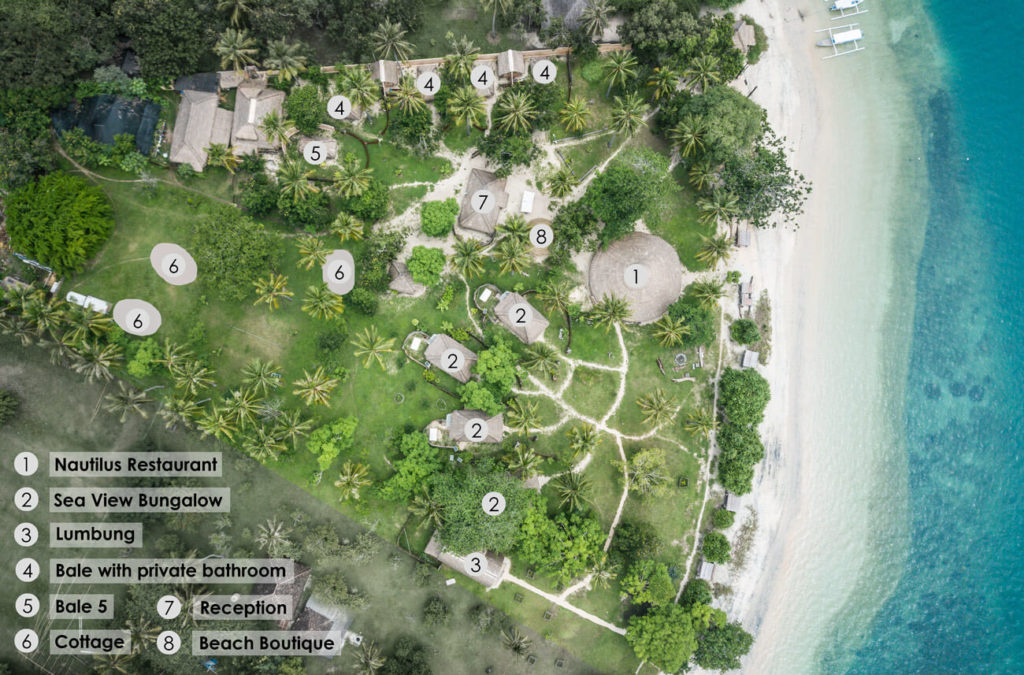 Went on a sailing trip around the islands in South west Lombok. Stopped on Gili Asahan for lunch and went to this fantastic Italian restaurant. Staggered how expansive the menu... read more is with heap of different Italian options. So fresh and delicious too. Catered well for our group of 15, quick and friendly service and great prices.

Granules2013


September 8, 2019

I was not staying at the Gili Asahan Eco Resort (it looks great) but I did go to their restaurant one night. How amazing! An excellent Italian restaurant in the... read more South Gili islands off the coast of Lombok. Great seafood, fine wine, cocktails, even real...More

Peter W


May 21, 2017

The food is just amazing, the menu offer Indonesian or Italian food, and the staff is able to cook both perfectly.I'm Italian and this is one of the best Italian... read more restaurant that I've ever been in..the staff also is very attentive and friendly.strongly recommended!!!

bridget j


May 19, 2017

This place is amazing I had a great experience there,I stood just two nice, I'm definitely coming back, peaceful and beautiful and eco friendly with super nice staff and... read more a surprising restaurant with lots to choose from in the menu, Love it and totally recommend it!

Susana V


November 26, 2019

Perfect Robinson feeling but with all comfort. Snorkelling, diving, SUP, canoeing, massage at the Aloe Spa and after all those activities fantastic italian and regional dishes. And all that at... read more reasonable prices!

karolin1817


December 30, 2020

Even if this is not the review of a stay at Gili Asahan Eco Lodge, I have experienced an exceptional customer service with this accommodation. Everyone involved has been extremely... read more patient, professional and responsive in solving a problem that has upset our entire travel plans due to Covid-19. My husband and I hope to visit this special accommodation and its great team sometime in the future! Thanks again!

tini90


May 15, 2020

This place is a pure Oasis and the ideal stop for a relaxing retreat.
Janna is a fabulous host and I was amazed with her peaceful attitude which will directly... read more set the pace and show how life will treat you in this little paradise.
The rooms are arranged with great taste with open air bathrooms.
You will be able to explore the surrounding areas with kayaks and stand up paddles which we really enjoyed.
Don't hesitate and go!

lisem130


November 23, 2019

if you go in Lombok you have to try this resturant, the food is perfect, fish always fresh, really italian pasta and wonderful breakfast. we spend there one week and... read more we trayed almost everything and alweys we was so happy about it. thanks even to...More

Daphne G


May 5, 2017

We loved our stay in our sea view bungalow! Spacious room with a big bed and huge balcony with hammock and an outdoor bathroom and private tanning area. We used... read more all the free amenities which made it such good value for money! From kayaking, snorkel equipment, paddle board, beach games and even a free boat transfer (which is a quick 5 minutes).

Perfect place to go relax with your loved one, read a book, snorkel and explore! Must get the massage - only 150,000 by a sweet local lady.

The food was delicious!! Mostly Italian,
home made pasta is a must try, but also a wide variety for everyone. Really good included breakfast as well. We left fat and happy!

Felt great to support such an eco conscious company with great values. The Eco Lodge created Kids of Asahan to better educate the children and pay the teachers a decent salary which was nice we had the option to donate.

Shout out to Ari for being an amazing receptionist - great communication and initiative.

alissaklem


January 18, 2020
Whether you prefer more classic accommodation or something unconventional & unique, we have the perfect room for you!
Bale with private bathroom
accommodates up to 3 persons
accommodates up to 4 persons
accommodates up to 5  persons
[wprevpro_usetemplate tid="2"]
Bale with private bathroom
accommodates up to 3 persons
accommodates up to 4 persons
accommodates up to 5  persons